Under Whose Shade: Three Decades of Keeping Korea Green
News •
May 29, 2015

&nbsp

16:38

&nbsp

+08
"The true meaning of life is to plant trees under whose shade you do not expect to sit." —Nelson Henderson
South Korea is a nation of more than 50 million. Yet more than half of those people live in one massive metropolitan area, the world's second largest: Seoul.
Here, a whole generation has grown up in a forest of skyscrapers. But rather than leaving them feeling disconnected from nature, urbanization has fostered an acute appreciation for the forest – and a deep-rooted desire to protect it.
Not long ago, the country's forests were still decimated from years of war and rapid industrialization. Responding to this need, Yuhan-Kimberly – the Kimberly-Clark business in South Korea – launched Keep Korea Green in 1984. The purpose of this environmental initiative was to educate people on the importance of preserving forests for future generations and to empower them take part in the recovery first hand.
Keep Korea Green celebrated its 30-year-anniversary in 2014, meeting an ambitious milestone of 50 million trees planted and nurtured. But most important were the thousands of people who made it possible.
As Keep Korea Green enters a new decade, Kimberly-Clark celebrates all the people – employees, families, newlywed couples, students and others – who have worked hard to keep Korea green for the future.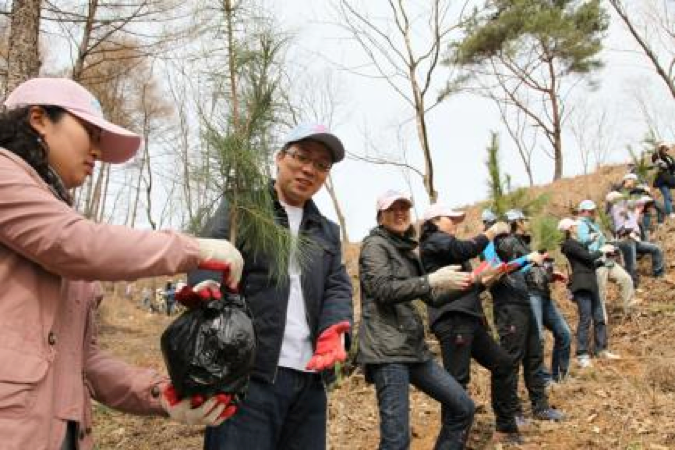 Keep Korea Green achieved its goal of planting 50 million trees on the program's 30-year anniversary in 2014. It is now focused on the vision of continuing to promote people's coexistence with the planet.
Kimberly-Clark shall not be held responsible for any actions arising from information provided within in the Content materials.